Imants Ziedonis
Born on May 3, 1933, in Ragaciems (Latvia), in a fisherman's family.
Died on February 27, 2013, laid to rest in Ragaciems cemetery.
One of the most prominent and treasured Latvian writers of the second half of the 20th century, publicist, screenwriter, dedicated cultural and social worker. He was well known in society both for his labours in the field of literature and for his unconventional and forceful personality. His literary works have yielded further inspiration for his work in music, theatre and animation. His creative work, lifestyle and ideas are still far-reaching throughout the entire contemporary Latvian society.
"Some poets are famous, others are notorious. Rarely, they are loved. Such a one is Latvian poet Imants Ziedonis, who had and still has a following akin to that of celebrities like Bob Dylan or Leonard Cohen. His list of accomplishments is endless, ranging from children's books to prose poems, to Latvian box-office-hit films and various songs. He was a phenomenon, a poet whose books had print runs of tens of thousands and sold out instantly. The books by Ziedonis were read by everyone – fishermen and milkmaids, beekeepers and hairdressers, actors and presidents."
Baņuta Rubess, internationally recognised teacher and consultant, theatre and opera director, writer
I. Ziedonis was an eternal seeker and he has a profound interest in many fields, one of which was museums.
In 1985, giving public speech on the occasion of the International Museum Day, Imants Ziedonis revealed his vision of an ideal museum of the future: "It should be such that visitors would plead to be admitted to the museum, instead of having to be dragged there by force." In this speech, he encouraged museums to start experimenting with the way they worked and interacted with visitors.
In 2010, Imants Ziedonis created a vision and strategy for his future museum. In this, he was assisted by the foundation Viegli, which was established with the aim of honouring the poet and his ideas, guided by the poet's thought: "Latvia is a land of wonderful beauty, but the beauty must be helped to reveal itself", and continues to implement this mission.
The Ziedonis Museum was established in the summer house of the poet and his spouse – Ausma Kantāne-Ziedone in Murjāņi. It has been constructed in 1970s with their own efforts and assistance of master craftsman Otto Bērziņš.
This house has earned many names – the epiphany with a thatched reed roof, the 13th volume of Collected Works by I. Ziedonis, the house of muses and the place where time stops in its tracks. A great part of the writings pertaining to the second half of the poet's life has been created here.
The museum's work is based on the values close to Imants Ziedonis: strengthening Latvianness, promoting creativity, advancing the efforts to explore oneself and the world amongst the people.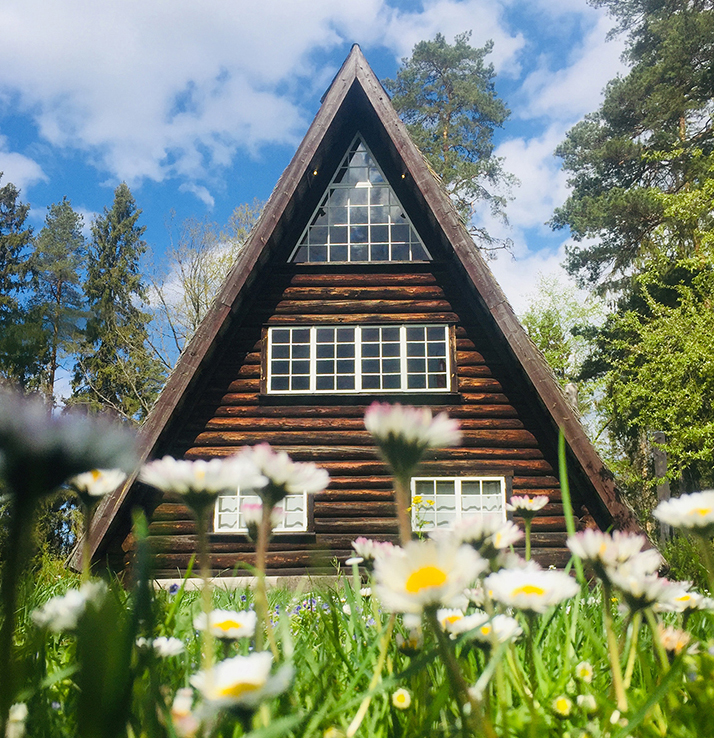 The museum is open to visitors from
1 June to 30 September
Opening hours: Wednesday to Sunday 11:00–18:00

The museum programme is available in Latvian and English languages.

Price of the visit – EUR 5.
The museum in Murjāņi can be reached by private transport or public transport from Riga International Bus Station.
Visitors are also welcome to attend our e-museum
The office of the foundation Viegli and Imants Ziedonis Museum is located in Riga, Sporta iela 2, LV-1013.
Additional information is available by telephone: +371 26935526 or e-mail: info@ziedonamuzejs.lv