Today I have put on shoes. And I'm ready for the road. I have to tell you how Imants Ziedonis' wish has come true and how the foundation he established continues its work.

Approaching the final years of his life, Imants Ziedonis asked a group of young people to implement his vision of museum. The continuation of his ideas. And of Latvia. He turned to a bunch of different people who had previously come together to overcome the global economic crisis creatively. They resembled Great Tree Liberators – drove around to tidy up places in Latvia and inspired locals to believe in themselves, not to give up. In the middle of it all, there were football games in the local yards and singing. Imants liked it very much. And this way, in 2010, the so-called Small Cavalry turned into the foundation named Viegli – Easy or Lightly.
The foundation was established by various people, including entrepreneur and politician Žanete Grende, cultural journalist, nature activist Eva Johansone, well-known musicians – Goran Gora, Māra Upmane-Holšteine, also Renārs Kaupers from the group "Brainstorm", and others.
The foundation undertook to carry out a mission close to Imants Ziedonis: to show the world the wonderful beauty of Latvia. One way was to establish a museum. Dedicated to creativity, Latvianness and continuous self-development. To values. To do this, the foundation "Viegli" created and recorded three music albums with lyrics by Imants Ziedonis. It was done at Murjāņi summer house. They played concerts to more than a hundred thousand listeners. The foundation raised the core capital for the establishment and operation of the museum from the sales of albums and concerts.
Yet this is not all!
In 2019, we, and I can proudly say WE – because I was a participant from the first moment, – we founded Ziedonis Library in Riga. It is available all year round. Its shelves hold the poet's own works, as well as the works that inspired him: Hamsun, Hemingway, Dostoevsky. Of course, we organize all kinds of meaningful events, in which I am regularly present. Political discussions, literary afternoons and erudition games. In order to educate people beyond Riga, the library also put its shelves in train carriages. This created a traveling library on a train that traverses Latvia. For those who prefer to walk, we make special Lasīttakas (reading trails).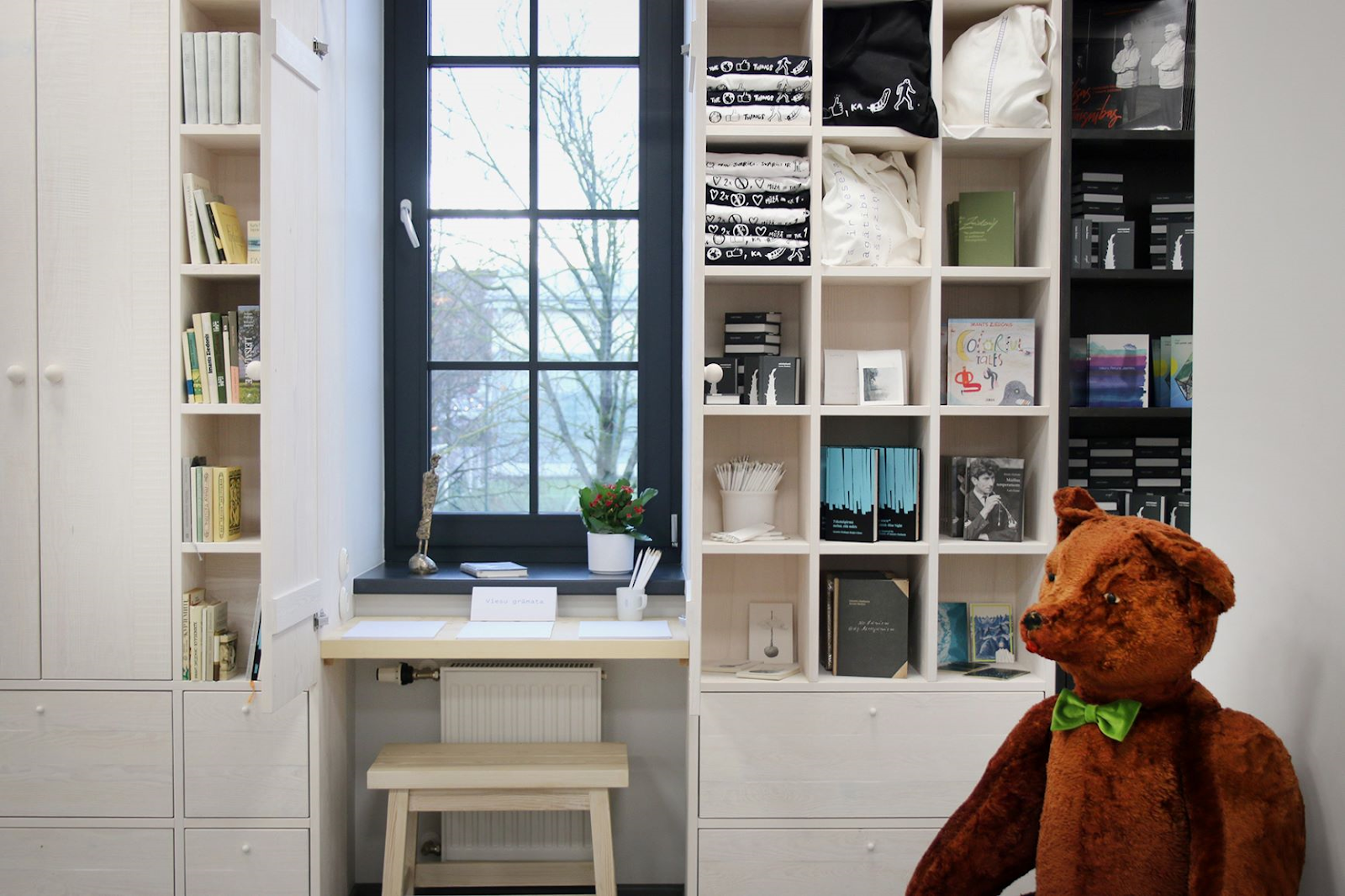 Along with the museum, already in 2018, the foundation Viegli created a new non-formal education initiative Ziedonis Class, offering students escape rooms and other unusual knacks. This class also supports teachers, regularly organizes symposia, conferences and conversation evenings. Inspires.
Nine years later, the foundation realized that a new platform was needed for revealing beauty, and we created the Potato Field Radio, which was born together with a new cultural site in one of the towns of Latvia –Kuldīga. There, among other things, is the widest waterfall in Europe. There we created the Cultural Potato Field, where, in addition to growing potatoes, we also grow music. Ziedonis Museum toils in the field to peel and reinterpret the milestone of Imants Ziedonis' journalism of 1970s – Kurzemīte.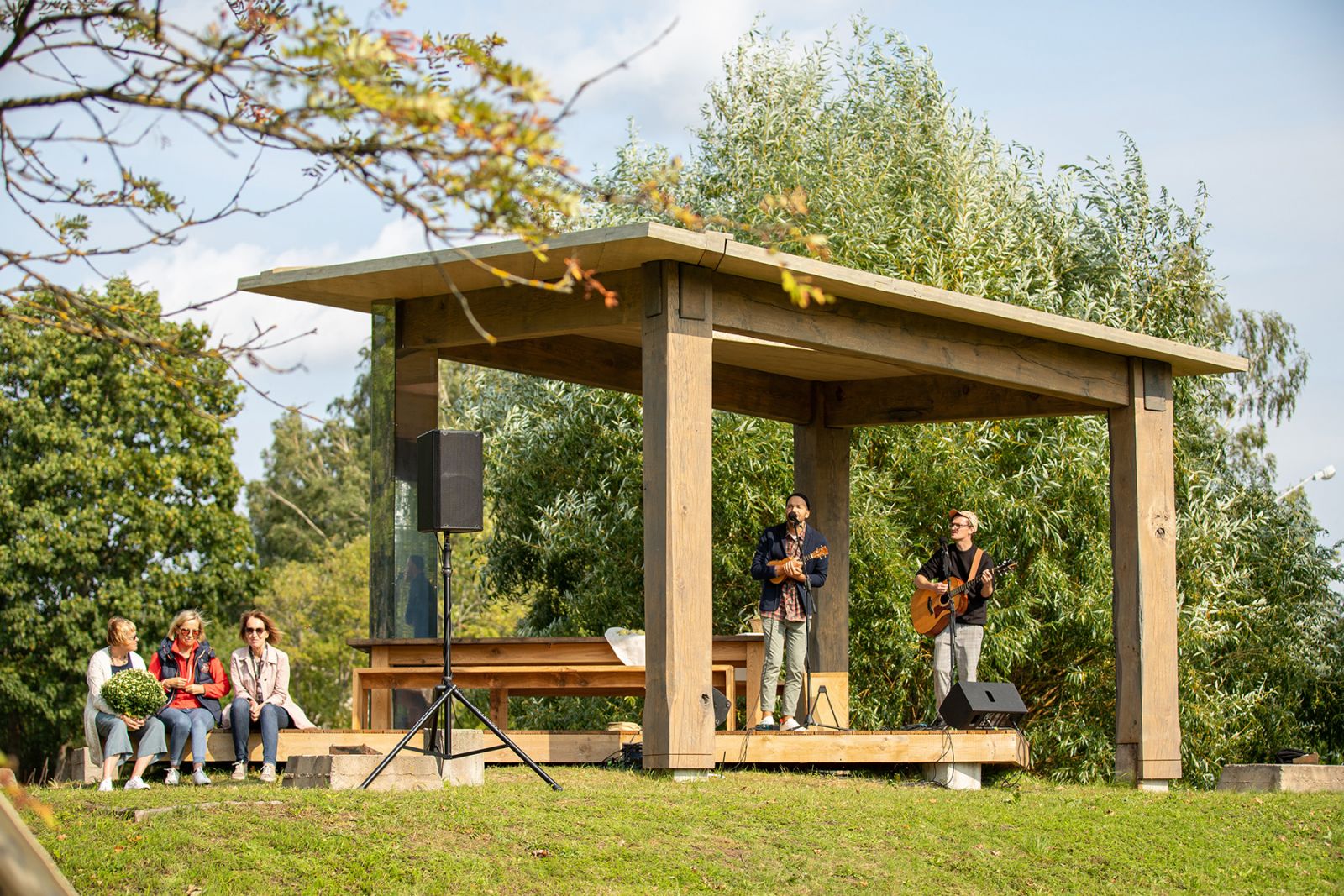 By 2020, we have managed to award and celebrate outstanding Latvian people on national level in various fields that mark values important to Imants Ziedonis – posture, ardour, distinctiveness, luck, excellence and vocation. For three years, walking along the border of Latvia, we marked a new tourist route. My gumshoes remember it well. We concluded the walk in 2018, on the night of the solstice, when we gathered at the state border and each of us covered a kilometre of our heart. In honour of Latvia. A gift. For five years, we had inspired and unbound the secondary school students in creative camps. And spent merry digital evenings with the Latvian diaspora all over the world. Imants would have liked it, too.
My friends, so much has already been accomplished, a lot has been done, yet much more is planned! Murjāņi, Riga, Kuldīga, the whole of Latvia. In small steps.
See you, we are looking forward to your visit!